I want to help make your memories live forever.

Does this sound familiar?
Have you ever been told a story by a loved one, maybe a parent or grandparent, and thought... we really should write this stuff down!
It's one of those things that everybody thinks about doing, but nobody ever does.


Half of a story is in the telling, and most people are not natural writers. The trick to capturing your loved ones' memories is not to write them down...


You need to sit your loved one in front of a camera, and film them telling their stories.


You need to create a lifereel.


A lifereel is a short documentary film (typically 30 minutes) in which a person recounts the major events of their life - from childhood to the present day.

Funny stories, tales of heartbreak, and everything in between.

We can enhance those stories with the help of old photographs and home movies, so we can see what the subject is talking about, giving the whole film a professional documentary feel.

Add some background music and some simple editing techniques, and you've got a lifereel.

A lifereel is a window into the life and personality of a loved one, in their own words.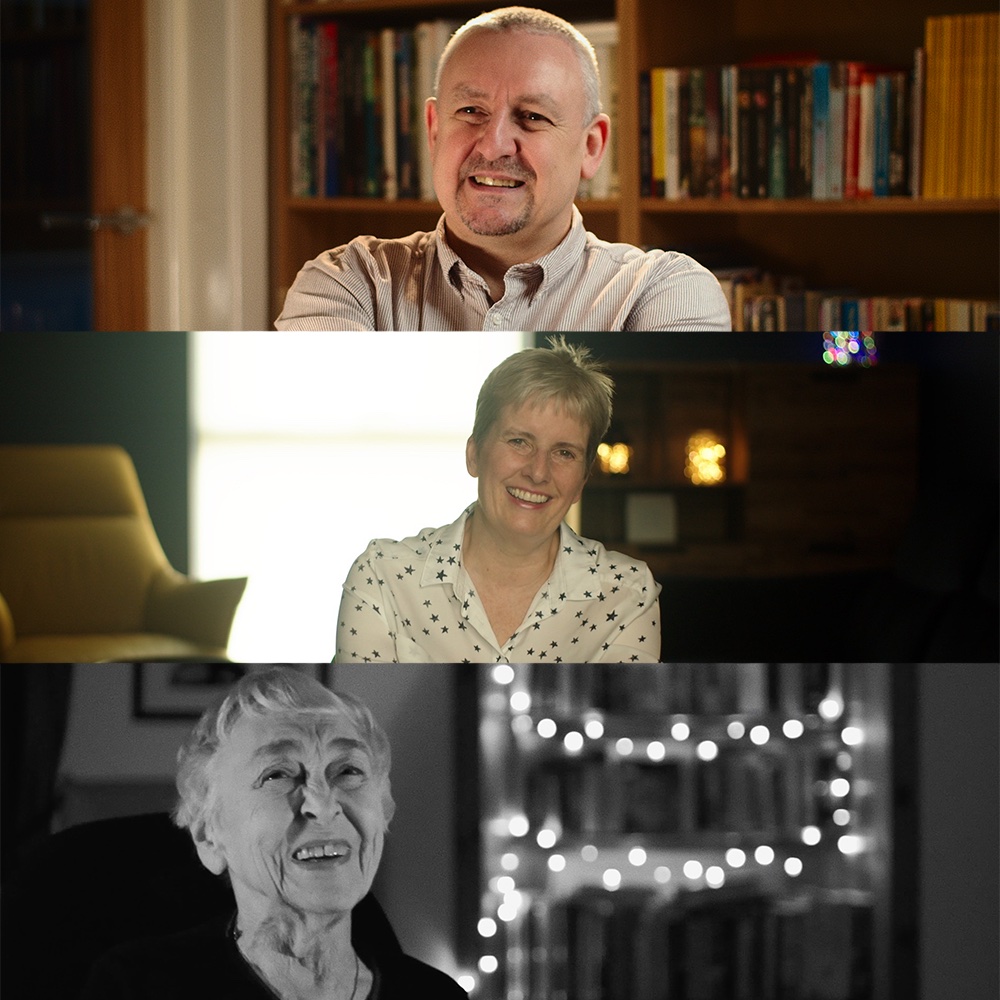 A Netflix-Quality Interview
A lifereel isn't any old movie. I'll walk you through how to get the best performance out of your subject, the best types of questions to ask, and how to set up a camera to look professional on any budget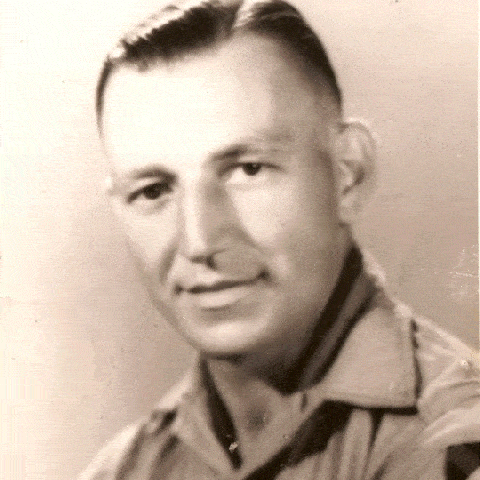 Use Old Photos And Videos
I'll teach you how to scan old photographs, and fix any damage with free, easy-to-use software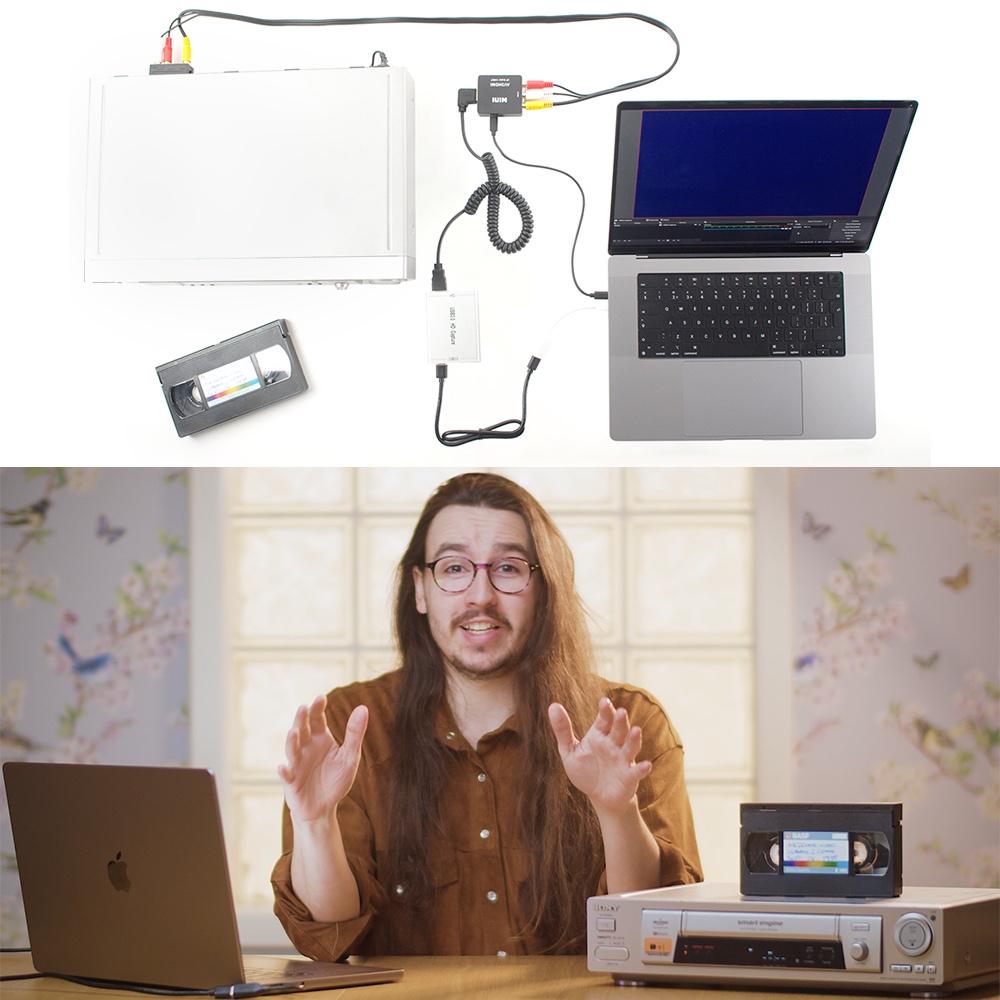 Digitise Old Home Movies
You'll also learn how to easily transfer your old VHS and 8mm videotapes onto your computer, which you can use in your lifereel - and also share with your family!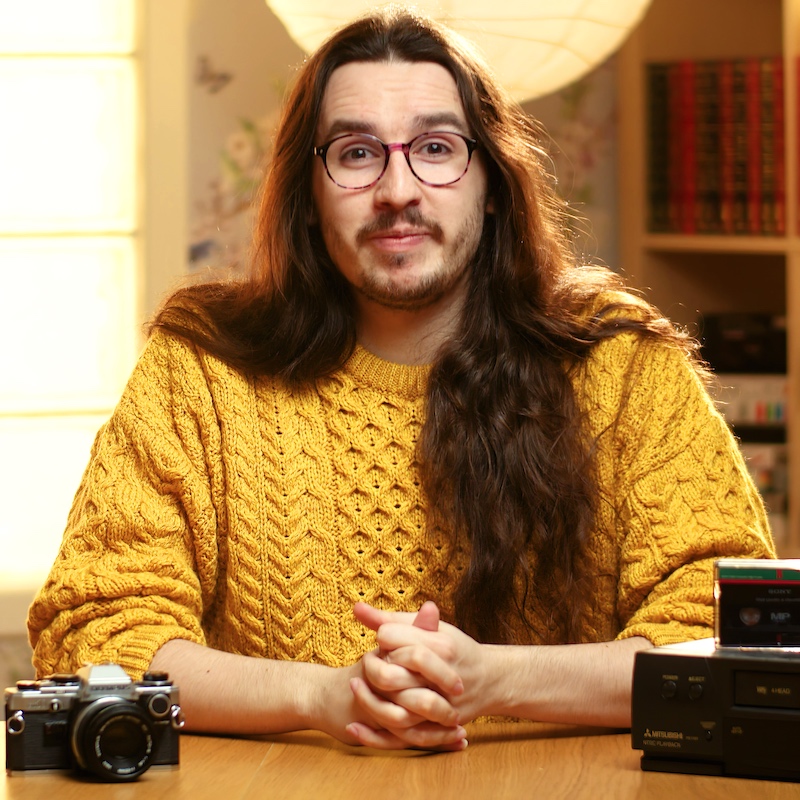 Hey, I'm Oscar!
I'm a professional filmmaker based in Edinburgh, Scotland, with over a decade of experience.
I'm super passionate about recording family history in a way that's simple, easy and fun.
I want your memories to live forever.

My Story
You don't need to have climbed Everest, or landed a plane on the Hudson, to have an "interesting" life. Everybody has a story worth telling.


When I was 18, I decided to interview my Grandma about her life. So, when she visited at Christmas, I sat her down in front of a camera and asked her some questions.


It wasn't a beautifully composed video, but she had a great time telling all the tales from her past, and I loved listening to them.
It was one of the best decisions I ever made.


Unfortunately a few years later, my Grandma had started to lose her memory, and was diagnosed with Alzheimer's disease.


I wanted to help her remember her life again, so I fished out that interview I'd filmed years earlier, and decided to edit it into a proper film.
I broke out the scanner and started scanning our family photographs. I figured out how to digitise our old videotapes. I cut down the 2-hour interview into a tightly-edited 30 minutes.
I combined everything, added some background music, and was left with a really engaging short documentary, that went through all the major events in my Grandma's life.
I was really impressed with how it all came together.

When my brother watched it, he said:


"Everyone needs to make one of these. But it needs a name. Like a 'lifereel'. You know, like a showreel for someone's life."
We showed my Grandma her lifereel on her 90th birthday. She'd forgotten that she ever did the interview - but as she watched, her eyes opened in recognition. She nodded along to her own stories, smiling and saying:


"I remember that! She's saying everything I'm thinking!"
Since then, I've created lifereels for my parents, honing my method so that I could teach others to do the same, even if they have no experience with filmmaking.
I created Lifereel Academy to help other people capture the memories of their loved ones.


I think it's one of the most important things you'll ever do, and the lifereel you make will become one of your most treasured possessions.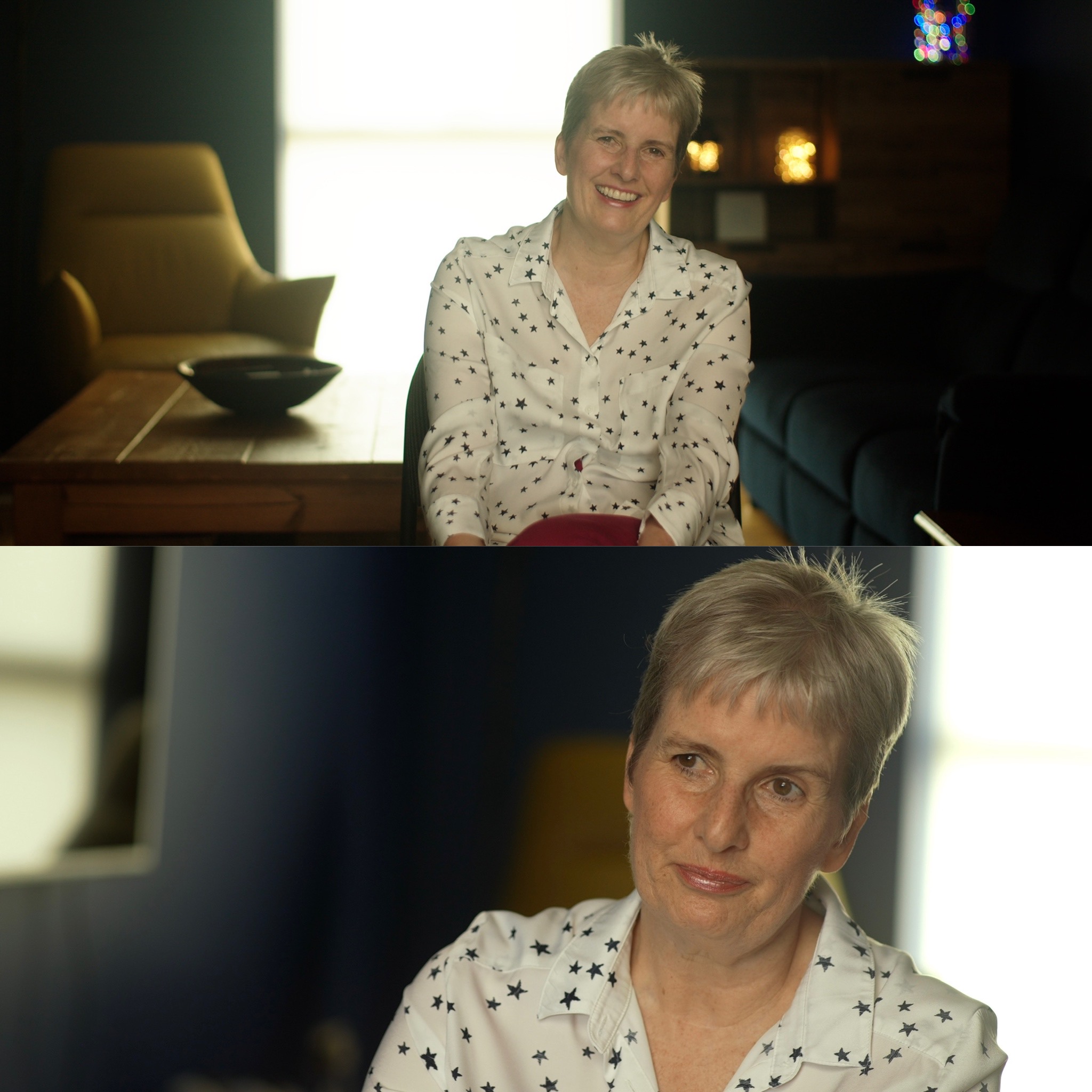 What Lifereel Academy will do for you:

Bring you closer to family
A lifereel is an opportunity for your subject to be open and honest, and maybe even to say things that usually go unsaid. It's an opportunity to understand them more, and to bring you closer to one another!
Something to pass down to future generations
A lifereel is forever! Someday, your great-great-grandchildren could be learning about the life of your loved one, because of the lifereel that you made!
Give as a gift to a loved one
You can hold the official screening of your lifereel on a special day - a birthday or Mother's/Father's Day!

What You Get With Lifereel Academy
30 High-Quality Modules showing all the steps to create a lifereel from start to finish!
One-time payment for LIFETIME access!

FINALLY have a record of those stories you've been meaning to write down for years!

Learn to scan & preserve old photographs, and fix damage using free, easy-to-use tools!
Learn to preserve your old home movies, by digitising your family tapes!
Discover powerful, simple editing techniques to help you make an engaging, professional-quality lifereel!

Impress your loved ones with a lifereel that YOU made - something to be treasured forever!


Frequently Asked Questions
Who is this course for?
Absolutely anyone! If you have a loved one (friend or family) who you'd like to interview about their life story, this is for you!
What if I'm not a filmmaker?
This course is suitable for absolute beginners, so you don't need any special filmmaking knowledge to get started!
What if I don't have a good camera?
A smartphone is all you need! In this course, you'll get a good understanding of cameras such as DSLRs and a primer on how lenses work, but if you only have access to a smartphone, that's totally fine!


How long do I have access?
Forever! When you purchase, you'll have lifetime access to the course.


Does the course have a start and finish date?
Nope! The course is totally self-paced. You don't even have to do the modules in order if you don't want to! You might decide to scan your photographs and digitise your home movies before you even conduct your interview. It's totally up to you!


What if I want a lifereel made about me?
That sounds like a great idea! Send this website to a loved one who might want to make a lifereel about you! It could be a good project to work on together!

Check your inbox to confirm your subscription